The 7,400sq. ft. space will provide an unrivalled product proposition for consumers.
In what is a huge boost to the local economy, one of the major worldwide players in the sports fashion retail industry is setting up shop in Killarney. Global leisurewear style giant JD is to open a new store at Killarney Outlet Centre in the coming weeks and the breaking news has generated great excitement in the town. The development will create over 15 new jobs, both full-time and part-time, and it is expected to generate a very significant footfall given the popularity of the brand.
JD will open in a prime 7,400sq ft store on the ground floor. The exciting new store will focus on the provision of the latest trends from the biggest brands in sportswear, ensuring it will have a magnet-like lure for sports enthusiasts and fashion-conscious shoppers. The arrival of JD is a significant milestone in the regeneration of Killarney Outlet Centre as it follows very soon after the opening of the 4,734sq ft Born Fashions and the 1,617sq ft Mods and Minis premises. The new owners of the centre have been working extremely hard on the project and are confident that there will be further significant retail announcements in the coming months.
A spokesperson from the centre said that they are delighted with the progress made to date and the arrival of JD is a huge endorsement of Killarney Outlet Centre.
"The last 12 months for us has been about reviewing the ground floor voids and working with partners to develop circa 20,000sq ft of space on the first floor which, in time, will completely re-energize the Killarney Outlet Centre."
Killarney Outlet Centre Manager, Paul Sherry, said the imminent arrival of JD is great news for Killarney and it has generated a real air of anticipation and excitement.
"It is a hugely positive news story and the centre – located adjacent to the rail and bus stations – is delighted to share this news. As a retail destination, we have made tremendous strides in recent months with the opening of the new Born store and the return of Mods and Minis and that is only the start of it. The arrival of JD will mark the beginning of a glorious new era for Killarney Outlet Centre and we will be unveiling exciting plans for both floors in the very near future." – Paul Sherry, Killarney Outlet Centre Manager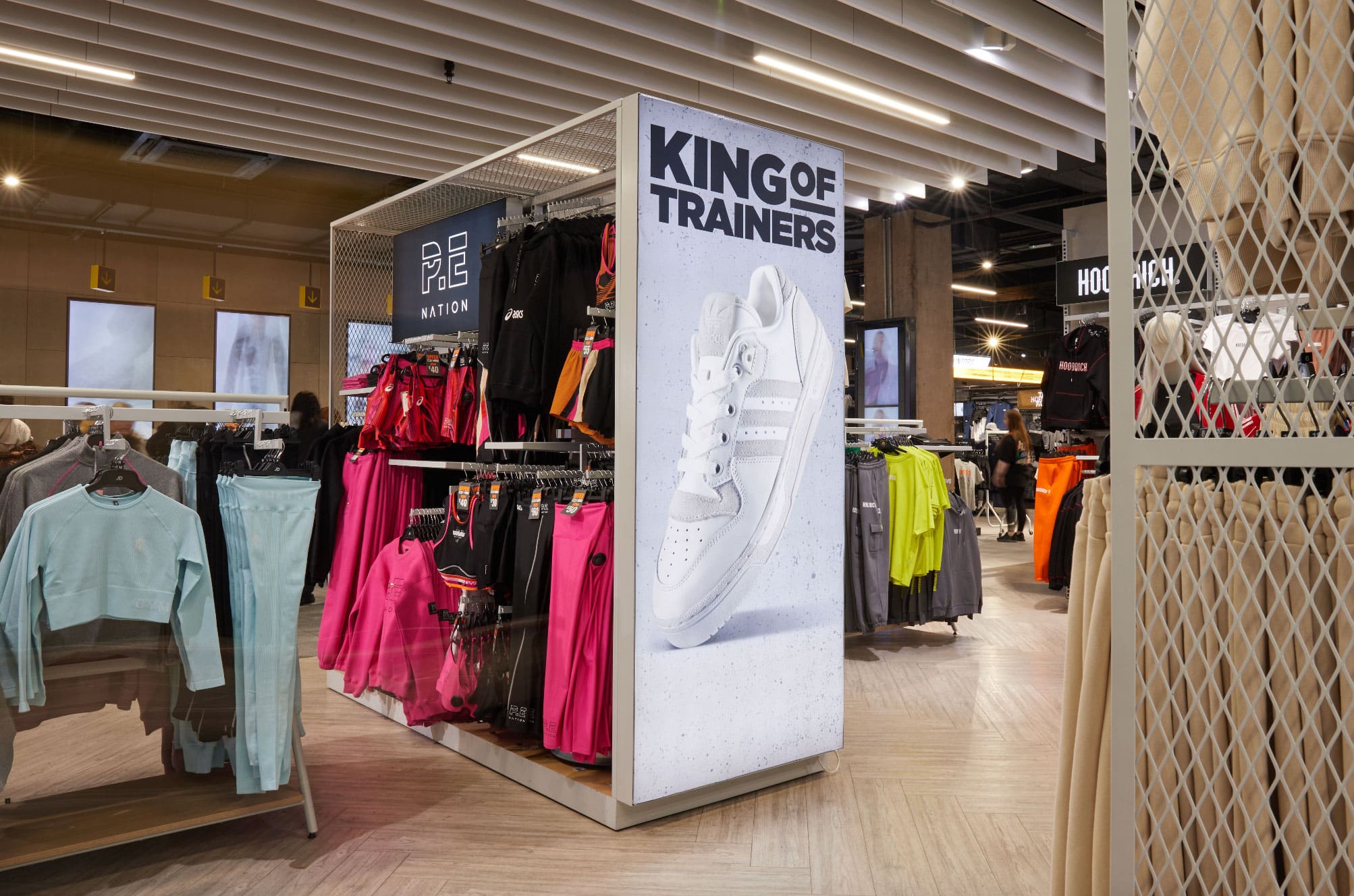 Overall, the addition of the new JD store demonstrates Killarney Outlet Centre's commitment to providing an exceptional shopping experience for its customers, offering a diverse range of products from some of the biggest brands in the industry. Established in the UK in 1981, JD has a long and successful history in the sportswear industry and the company has grown to become one of the largest and most recognisable sports retailers in the world, with over 900 stores across multiple continents, stocking all the major brands.